Face cream
Showing all 5 results
Face cream
Over time, the skin loses its elasticity and smoothness, therefore, to maintain youthfulness and elasticity of the skin, cosmetologists recommend applying an effective moisturizing face cream that can restore the water balance of the skin, improve its shine and color.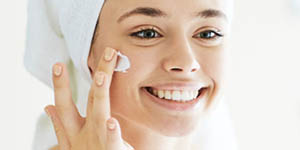 The use of face cream is a daily procedure, so choosing the right cosmetic is an important task for those who pay attention to the appearance and health of the skin.
When creating Ejeni face care products, we are guided by the following principles: the cream should be as effective as possible, 100% safe, pleasant and convenient to use, and also not expensive. In production, we do not use harmful components.
One of the most important advantages of our creams is their naturalness. Herbal components contribute to the natural production of collagen and elastin in the skin layers, and also prevent moisture loss.
Our laboratory experts have developed the best moisturizing face cream that can quickly penetrate into the inner layers, thereby saturating it with moisture and strengthening not only superficially, but also deep inside.
Ejeni face creams have a pleasant uniform texture, are easy to apply and quickly absorbed, while not tightening the skin and leaving no film on the face.
Oily skin moisturizer for girls and women with oily skin, which contains active ingredients that reduce the release of sebum and contribute to the narrowing of pores.
For those who have sensitive skin, we have created a maximum hypoallergenic moisturizer for sensitive skin that gently cares about your health and beauty.
A separate block is to highlight the cream around the eyes, which helps get rid of bags and bruises under the eyes. Cosmetics for the skin around the eyes contain active ingredients that deeply moisturize the skin around the eyes and restore its elasticity.